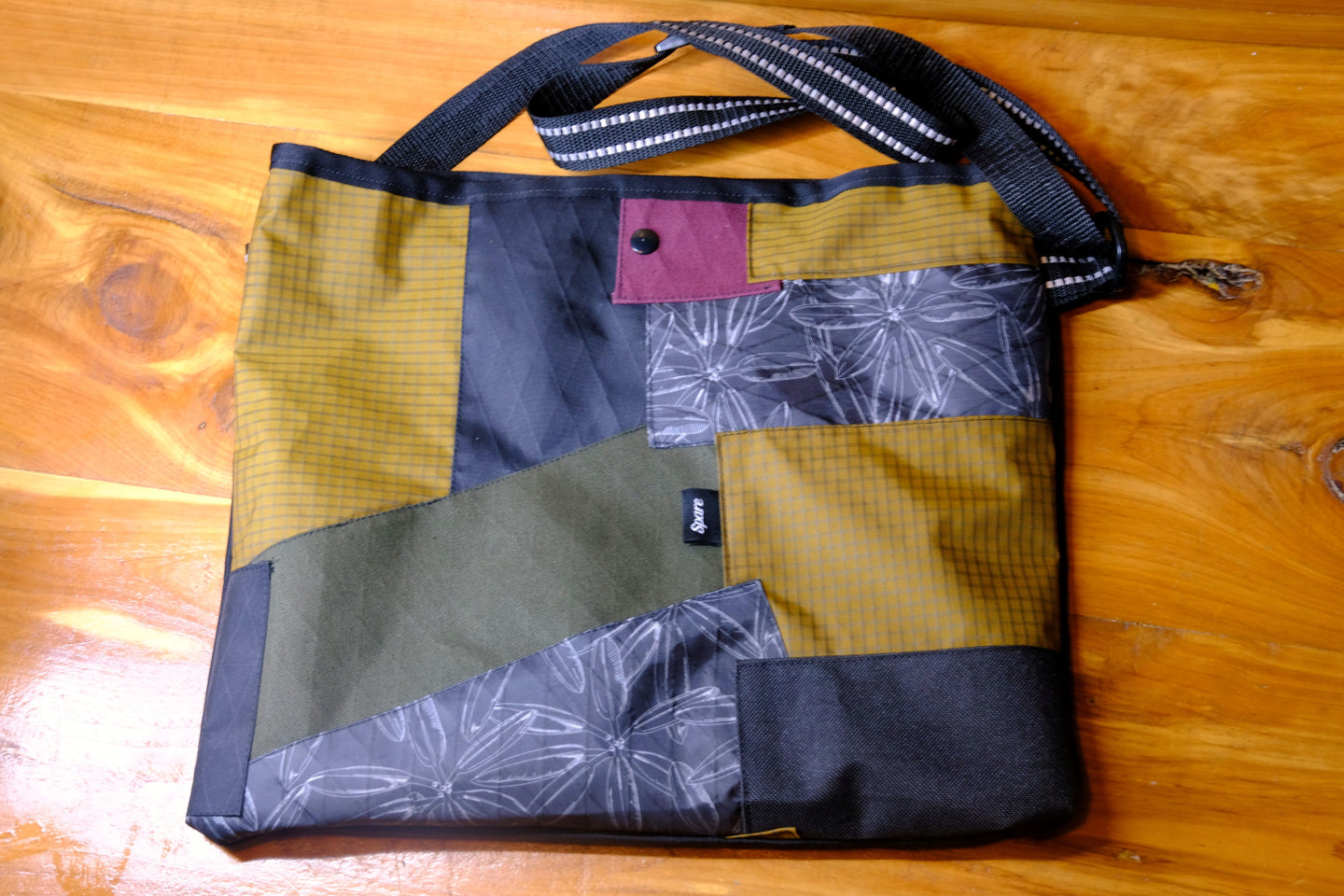 Musette Bag - Patchwork - 1 of 2
Regular price $40.00 Sale
This isn't the flimsy musette bag handed to pro-tour riders when it's lunch time. Made from off-cuts of our durable pack fabrics and including a water-resistant liner, this bag is ready to be thrown over your shoulder to haul any goodies of your choosing. Perfect for small grocery runs or serving as a spiffy way to carry your lunch to work.
Every patchwork bag is one-of-a-kind.
Patchwork pack fabric front, ripstop nylon back, PU coated ripstop interior, reflective polypropylene adjustable shoulder strap, and a Kam Snap closure.
Approximate dimensions - 14" W x 12" H